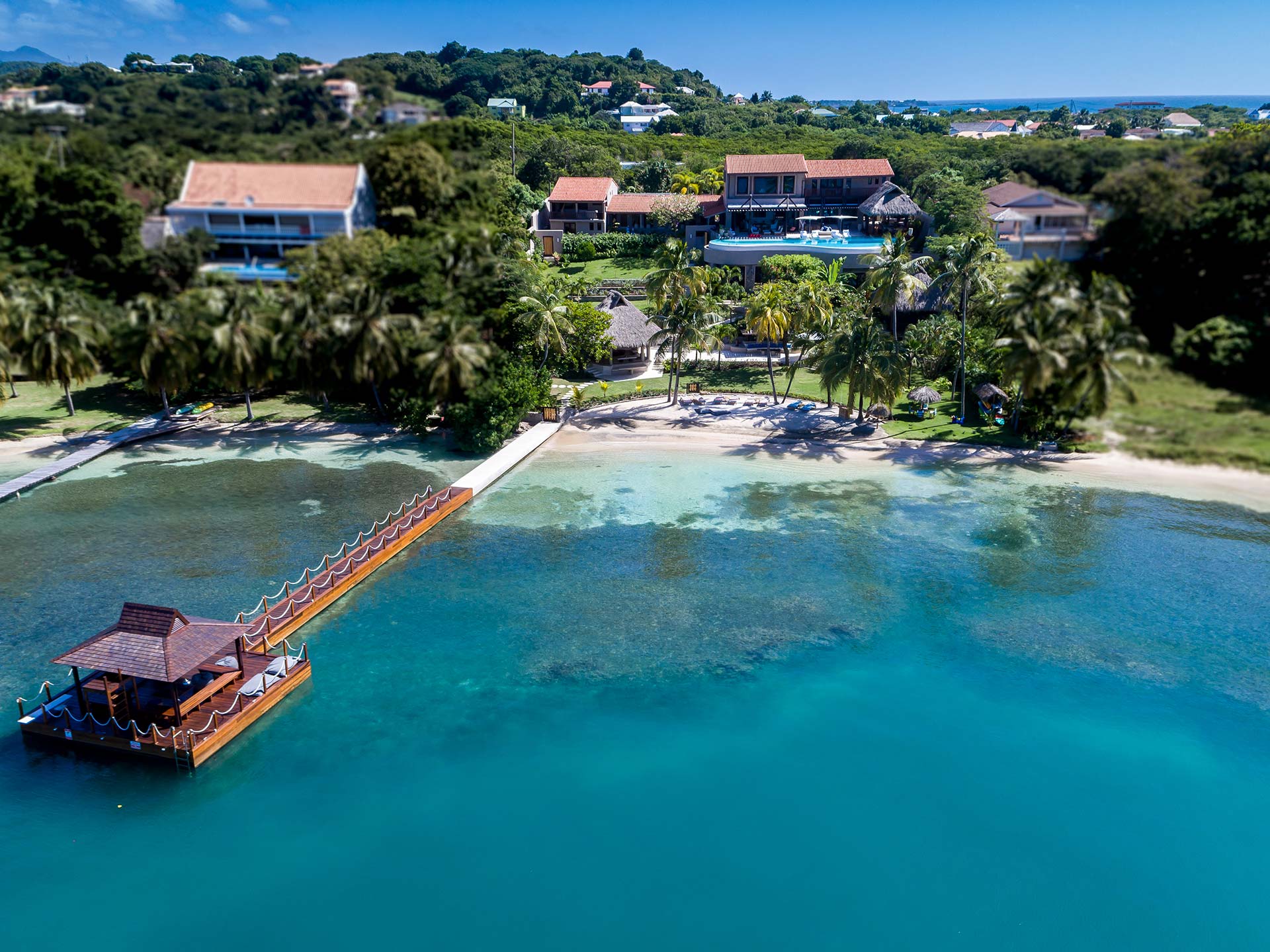 Snorkle On Solamente's Coral-Reef
Solamente serenity evolves when you make that connection from land to sand to sea. Here you will experience paradise. Relax on our magnificent private white sand beach. Capture the essence of our reef and swim with the most colorful parade of fish in the crystal clear blue water right in front of our jetty. Our ambassadors will instruct and assist you with the equipment so your snorkeling adventure will be an easy and unforgettable experience.
Watch Spectacular Sunsets
Let stress leave your body as you sit back and watch a fabulous sunset drop into the Caribbean Sea. This is a Solamente tradition. Unwind from the day's activity with a cold and delicious beverage in the comfort of our stylish "Frangeebar" or in our 100' infinity edge swimming pool. Such memories of your holidays will last forever, while you try to catch the elusive Green Flash, the optical phenomena which occurs just after sunset!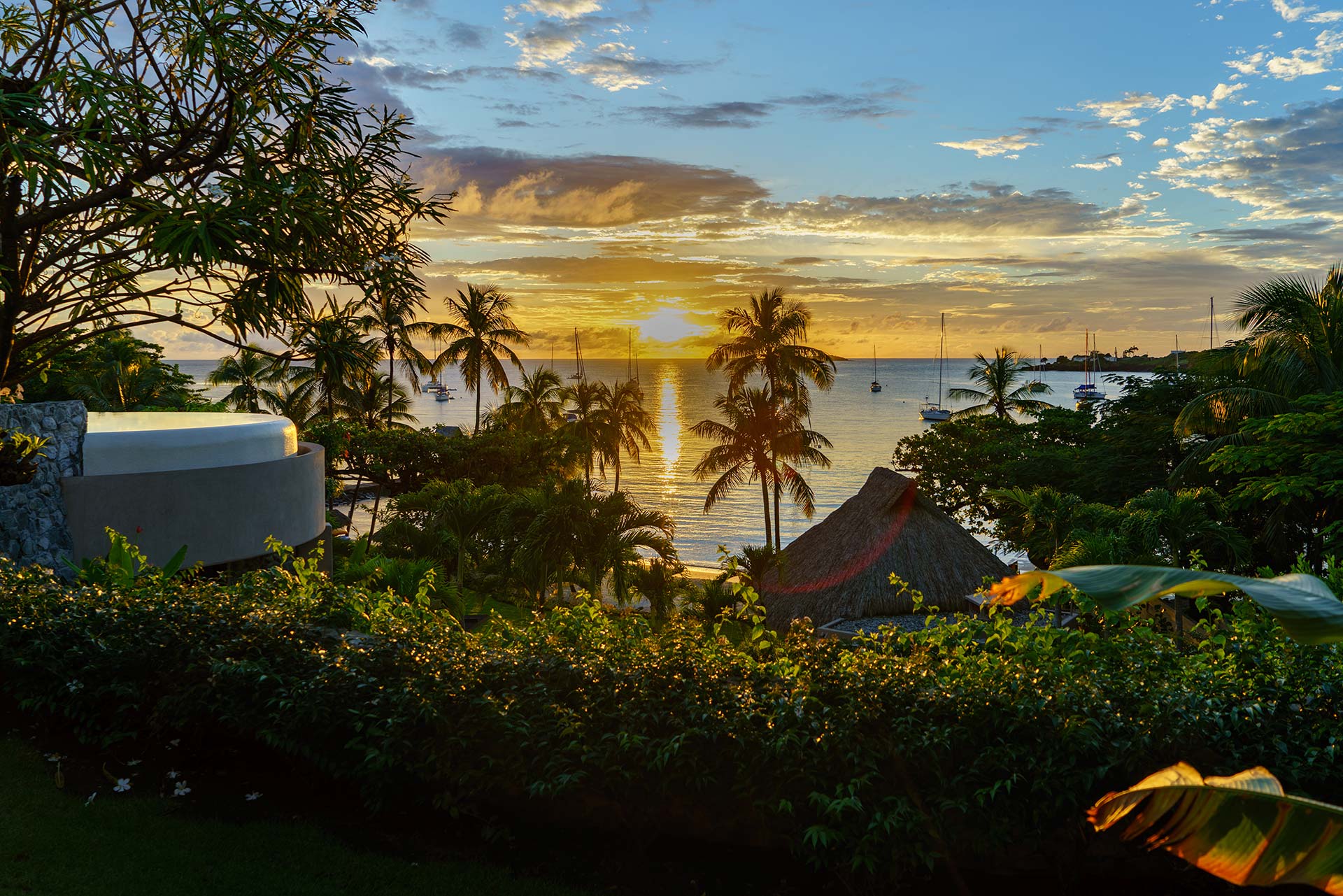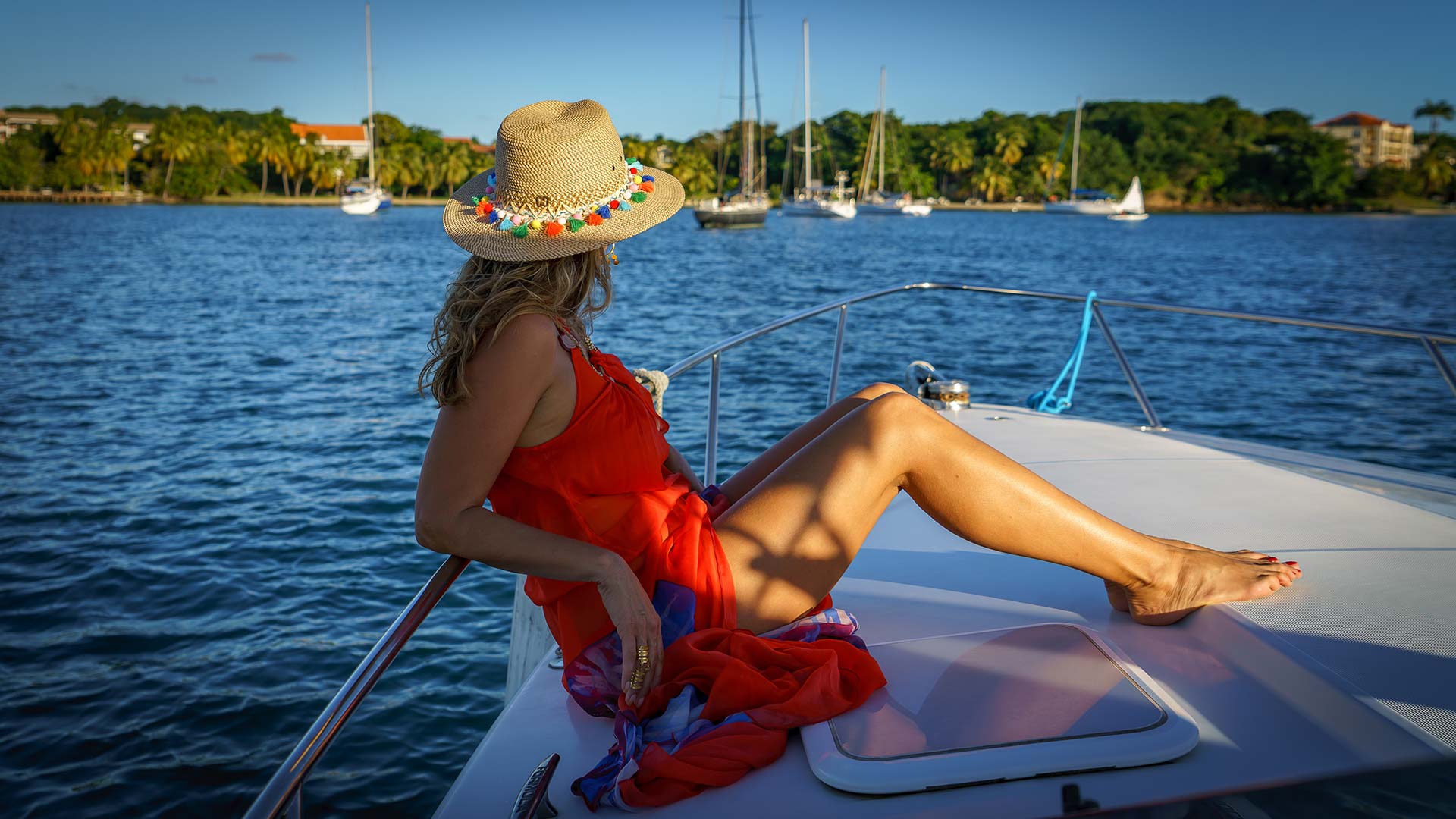 Take A Powerboat Excursion
There are two ways to explore Grenada, by land or by sea, and our Ambassadors can arrange both. Our charter boat will pick you up from our jetty and whisk you away on a tour designed just for you. Snorkel the island's famous underwater sculpture park, swim with sea turtles, explore beautiful beaches or make a day trip to Carriacou or the Tobago Keys and discover the magical pristine landscape of the islands called "The Grenadines".
Have A Cocktail On The House
Fresh ingredients, tropical juices, top shelf brands and signature cocktails are sure to tantalize your taste buds. Our skilled butlers and bartenders offer a wide range of popular and particular cocktails and drinks and are at your service during your stay to accommodate your every desire.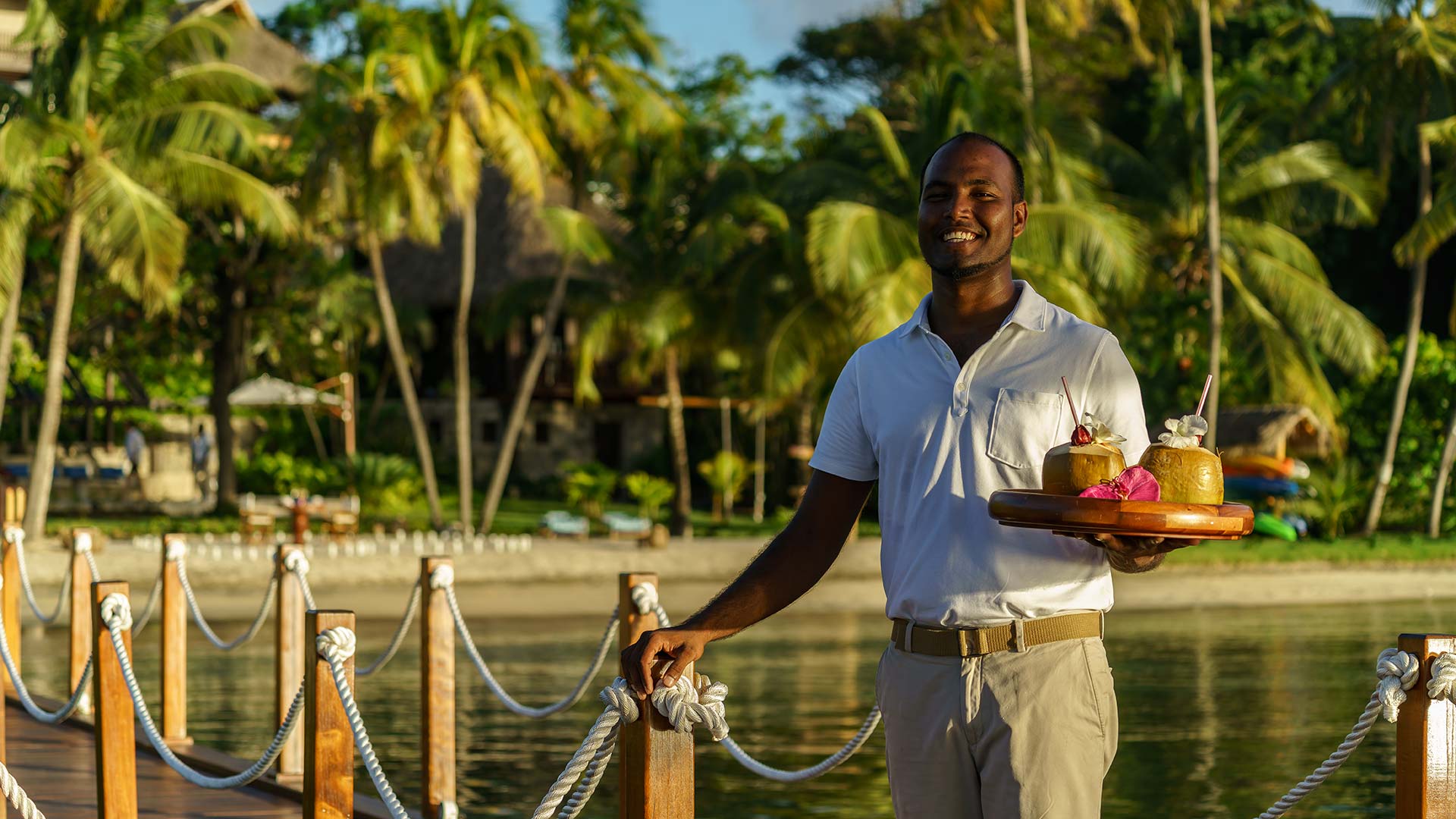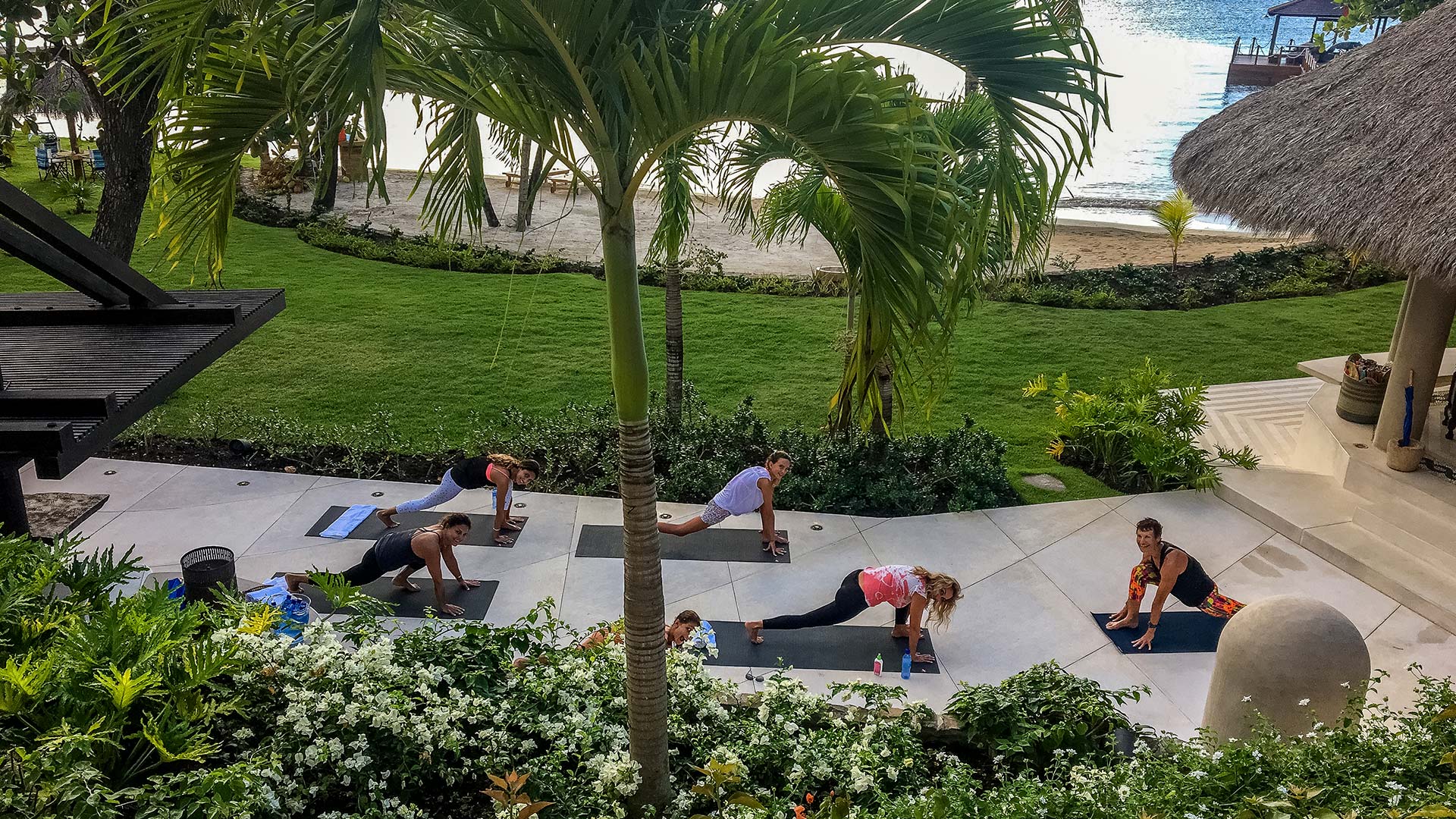 Take Yoga, Pilates Or Circuit Training Lessons
Our ambassadors can schedule your stay with an impactful exercise regime of 
your choice.  Whether you're trying something for the first time or are experienced, you'll love the work out with our trained professionals. Get fit on the beach, on our kayaks, on our paddle boards or in the infinity pool on our aqua-bikes.
Play Boules, Cricket, Badminton Or Beach Volleyball
Play boules on our grass boules field on the terrace garden or on the beach, cricket or badminton on our Palapa garden or beach volleyball on our private beach. The choice of available ball games at Solamente offers something for everyone and you probably won't wait long to find your perfect match partners. Who's up next?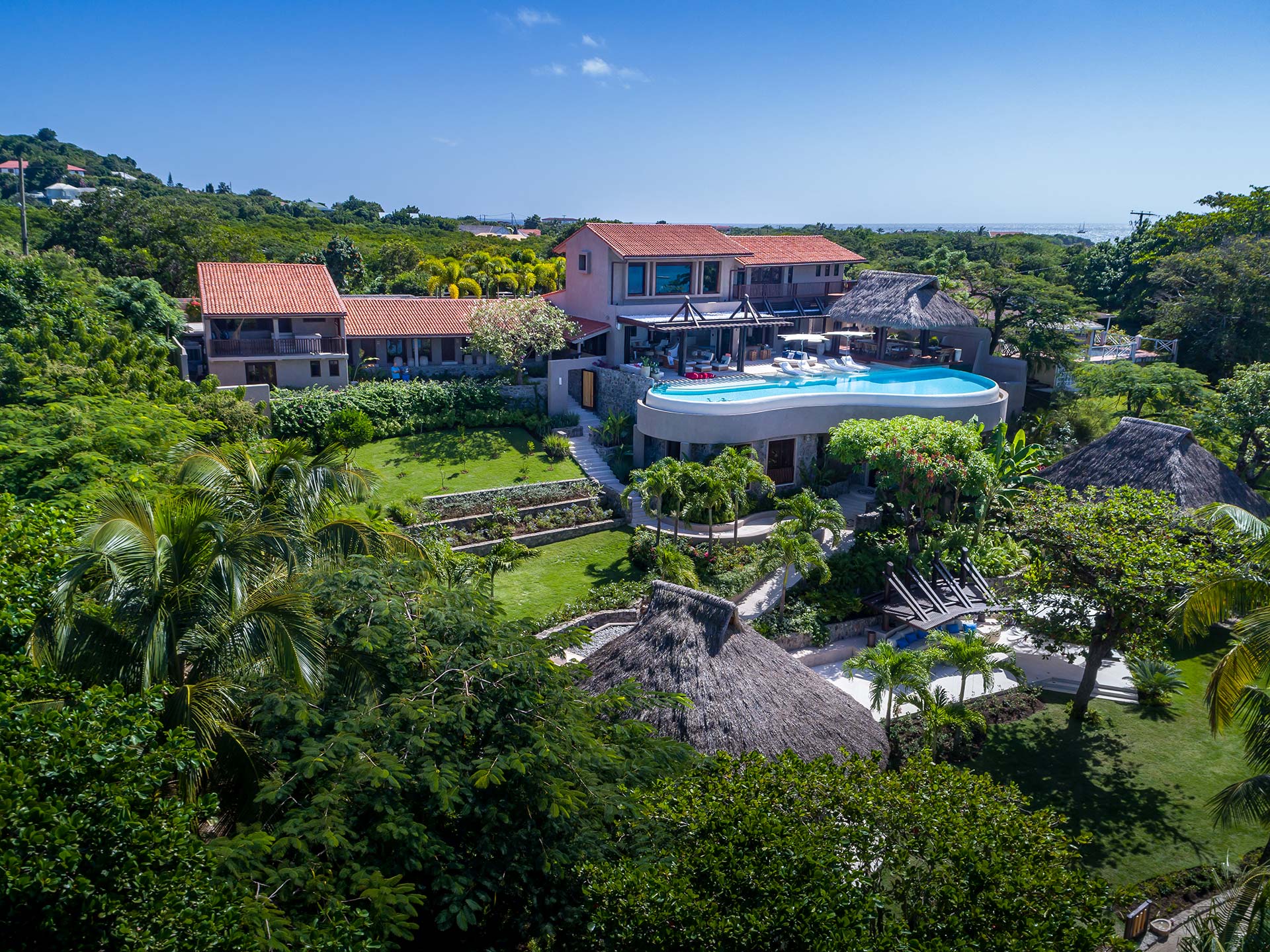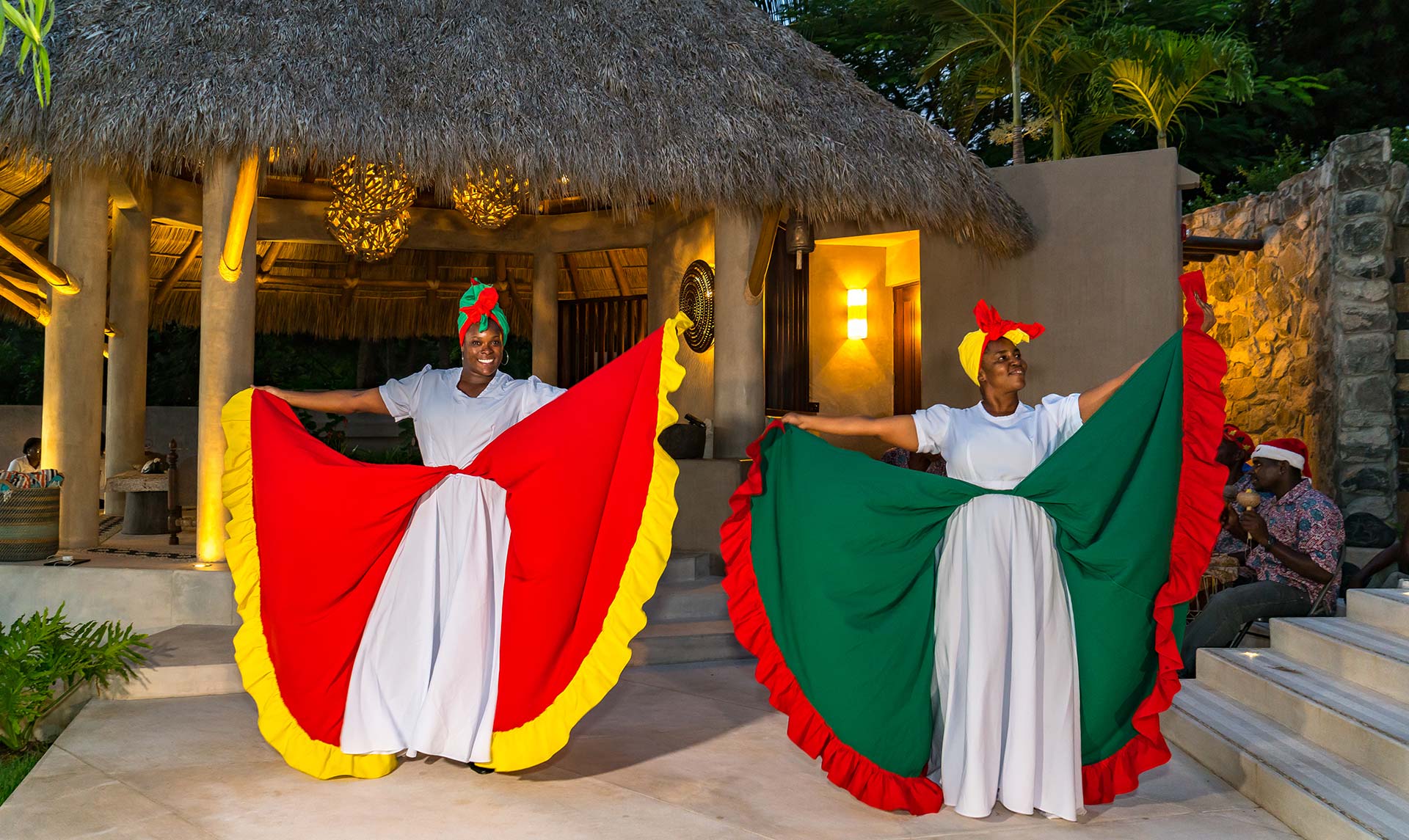 See Dazzling Performances
Grenada loves to perform for you, and we are happy to share its fantastic traditions. Nightly entertainment can be arranged showcasing Caribbean Pan music, big drum dancing, local Soca artists, Jazz musicians or Reggae bands and much more. You can also learn about the Islands most popular spices, chocolate and organic cooking with lessons from out head chef. An offsite event schedule is available as well.
Work Out At Solamente Gym
The Solamente gym is located above our lower garden with beautiful views of the ocean. It is air-conditioned and features the following state of the art equipment for a full and well balanced workout: two Peloton Bikes; TechnoGym Treadmill, Stairmaster, Training Balls, KettleBells, Dumbbell Rack; TRX power guidance suspension straps; Aqua Boxing training bag and boxing gloves, Yoga mats, an adjustable Bench and a host of other training gear. The amenities include a 56" flat screen television, Apple TV, cable TV, and Sonos audio system.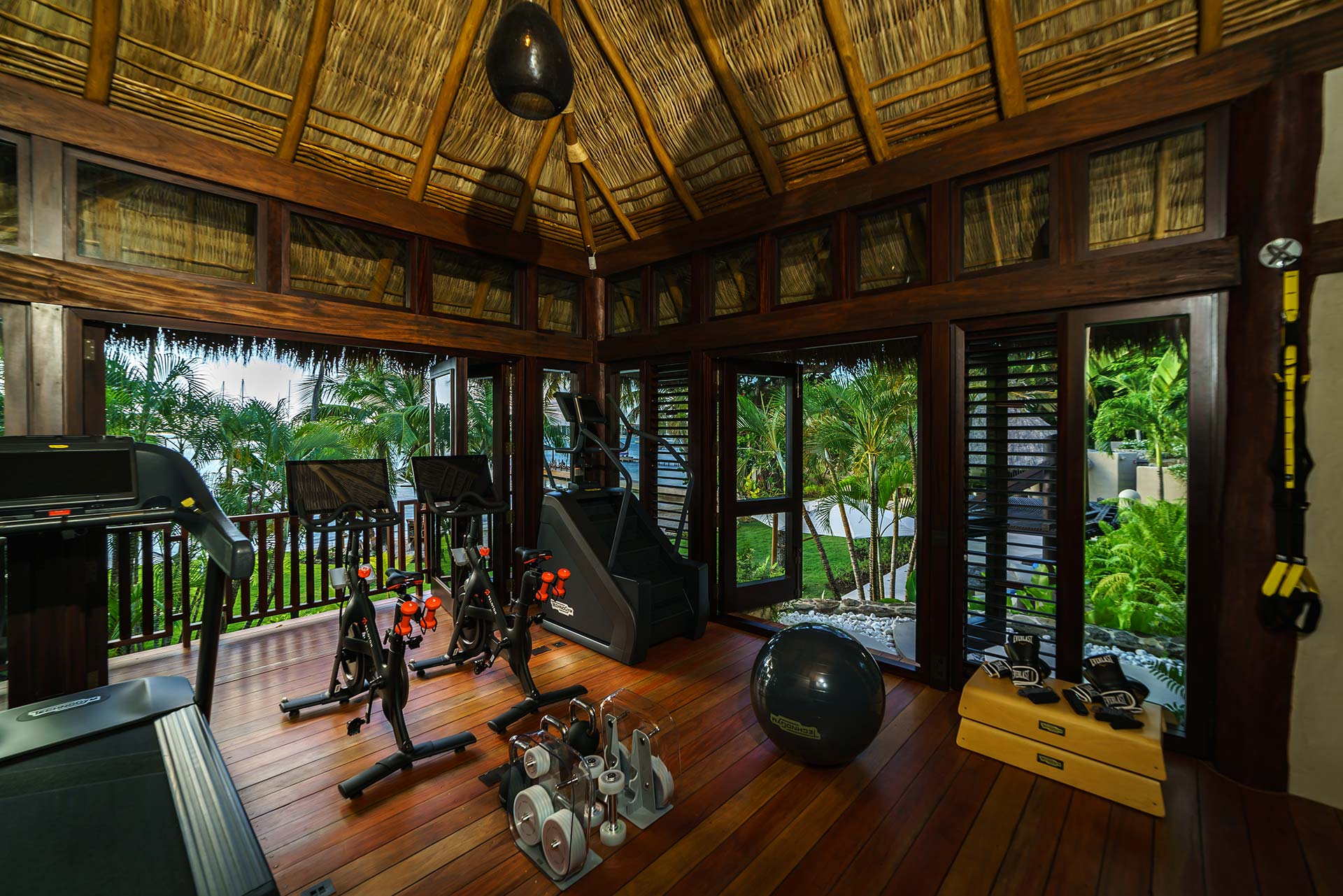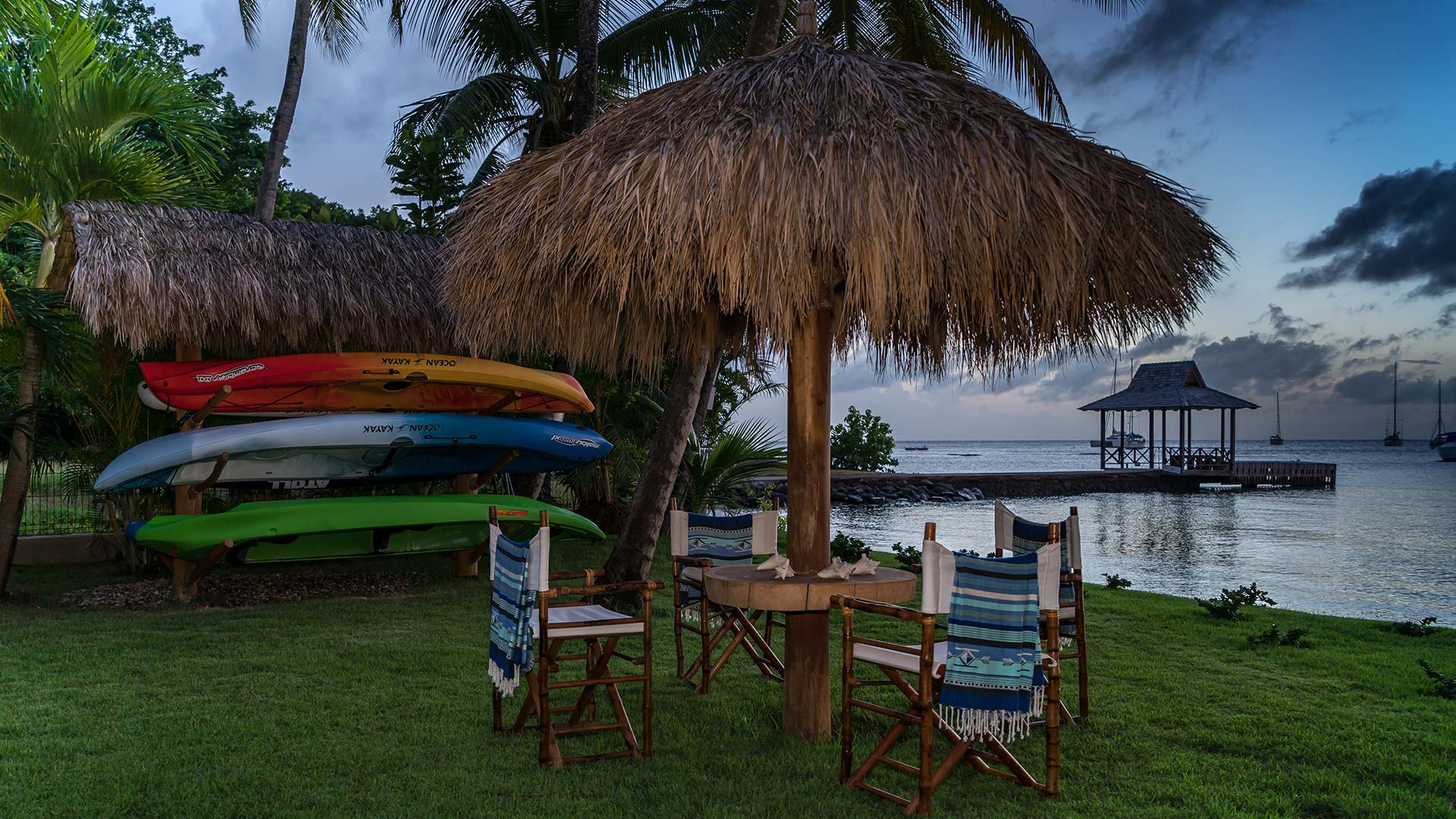 Paddle Board Or Kayak From Solamente Private Beach
We make it very easy for you to get on the water quickly. Prickly Bay has plenty of aquatic areas for you to explore on top of the water by our Paddle boards, or in the water on one of our kayaks located on our beach. Need a little instruction? No problem, we have our own in-house lifeguard and water sports instructor who can help you get started.
Fun for kids and the whole family, roasting marshmallows and telling stories around a bonfire by the sea! It is a memorable experience that everyone will cherish. Star gazing here is spectacular with so many constellations visible to the naked eye as you stick your feet in the sand and see the wonders of our world. "In the beginning there was fire …" sums it right up.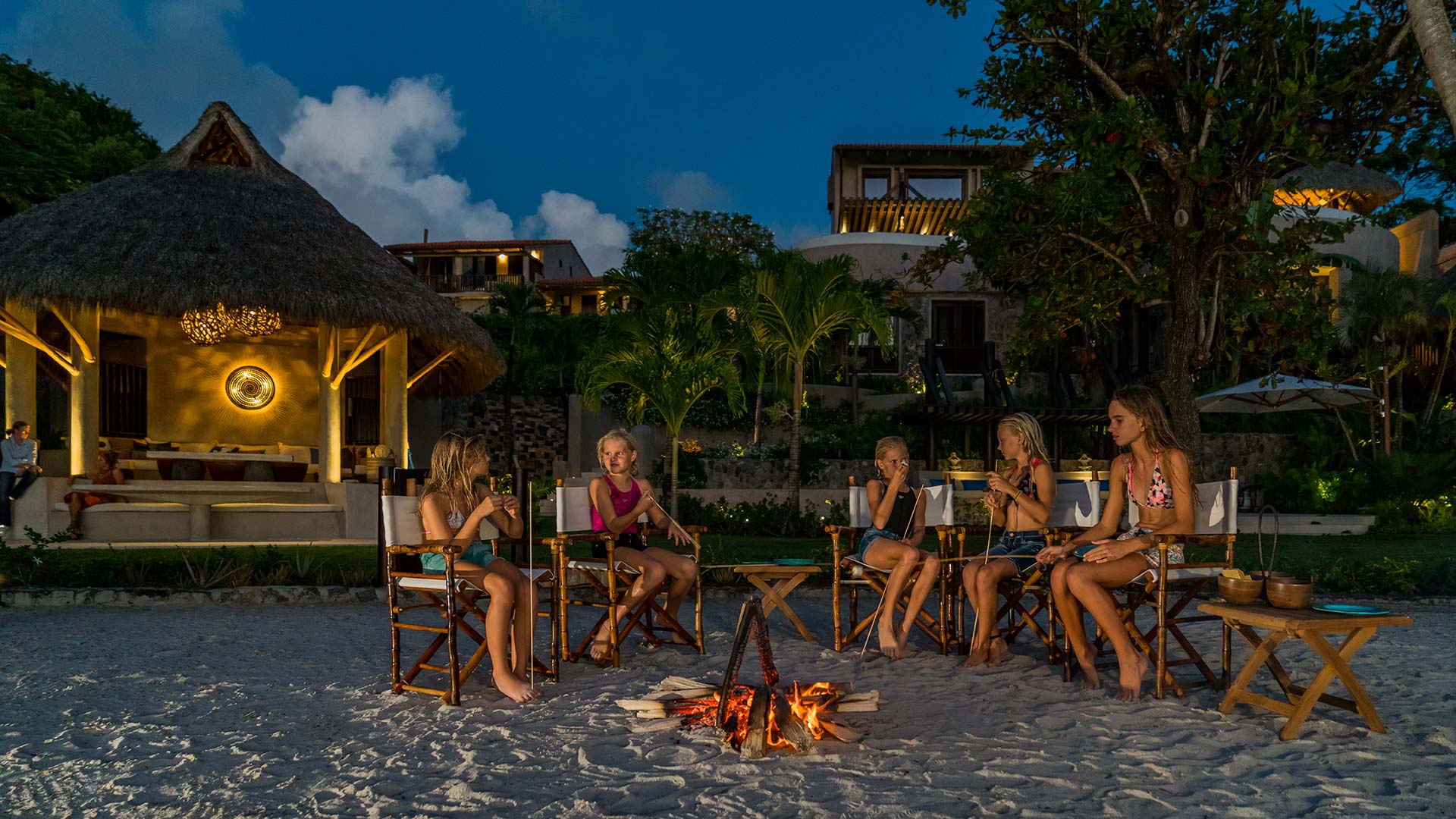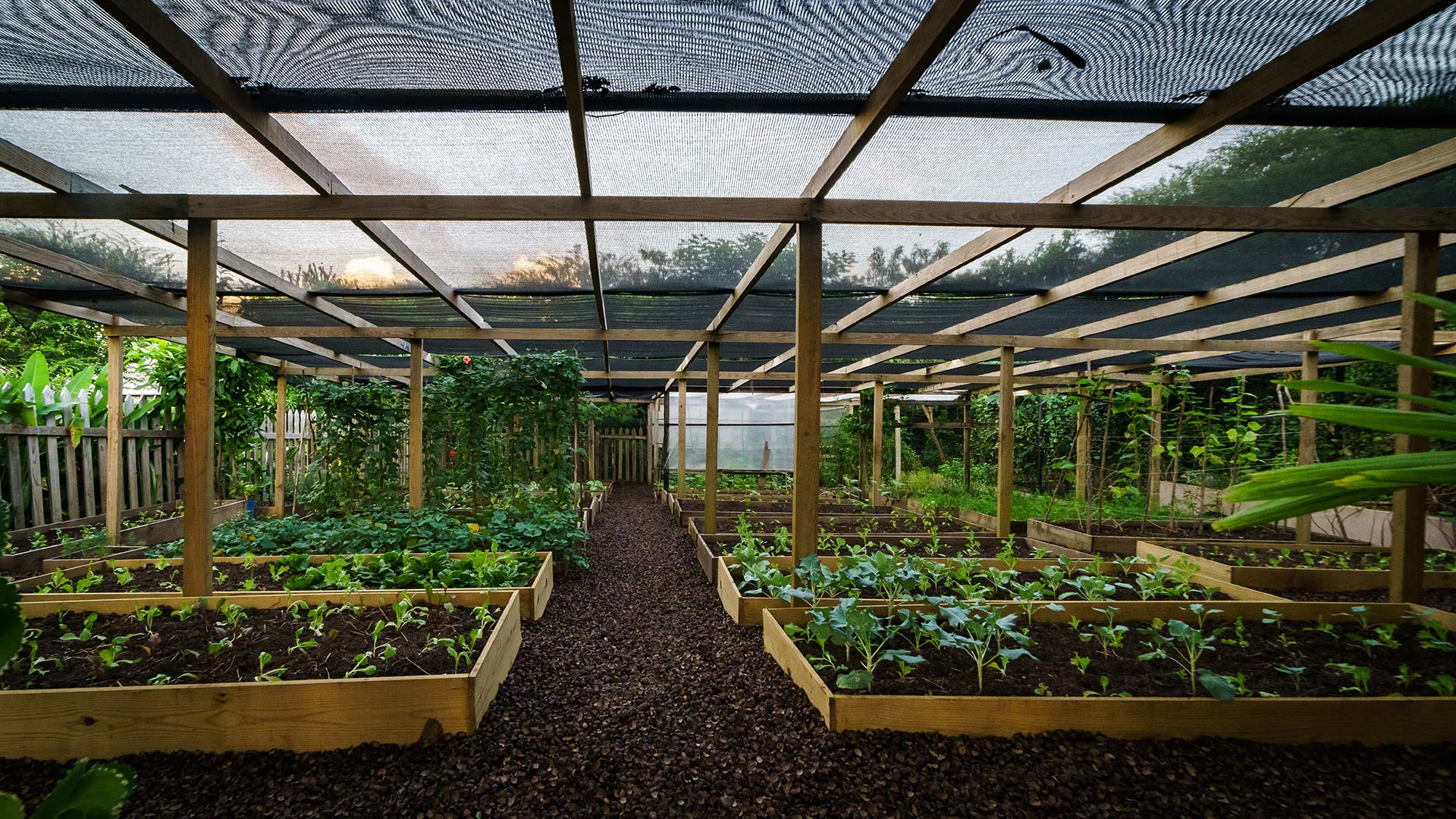 Tour Our Organic Fruit And Vegetable Garden
We pride ourselves on the sustainability of growing organic fruits and vegetables on our own property. We love to pick our fresh herbs, vegetables, avocado, bananas, mangoes, papaya, passion fruit and more to serve fresh food from our farm to your table! Take the tour and learn about these fresh items and enjoy the fresh organic produce daily with every meal.
Our butlers at Solamente can arrange a massage treatment with one of our certified massage specialists in the privacy of your own suite or in our lovely spa. Nothing measures up to a massage in such surroundings and we probably don't have to further elaborate on the kind of joy and countless benefits one can get out of a proper massage or two, or three …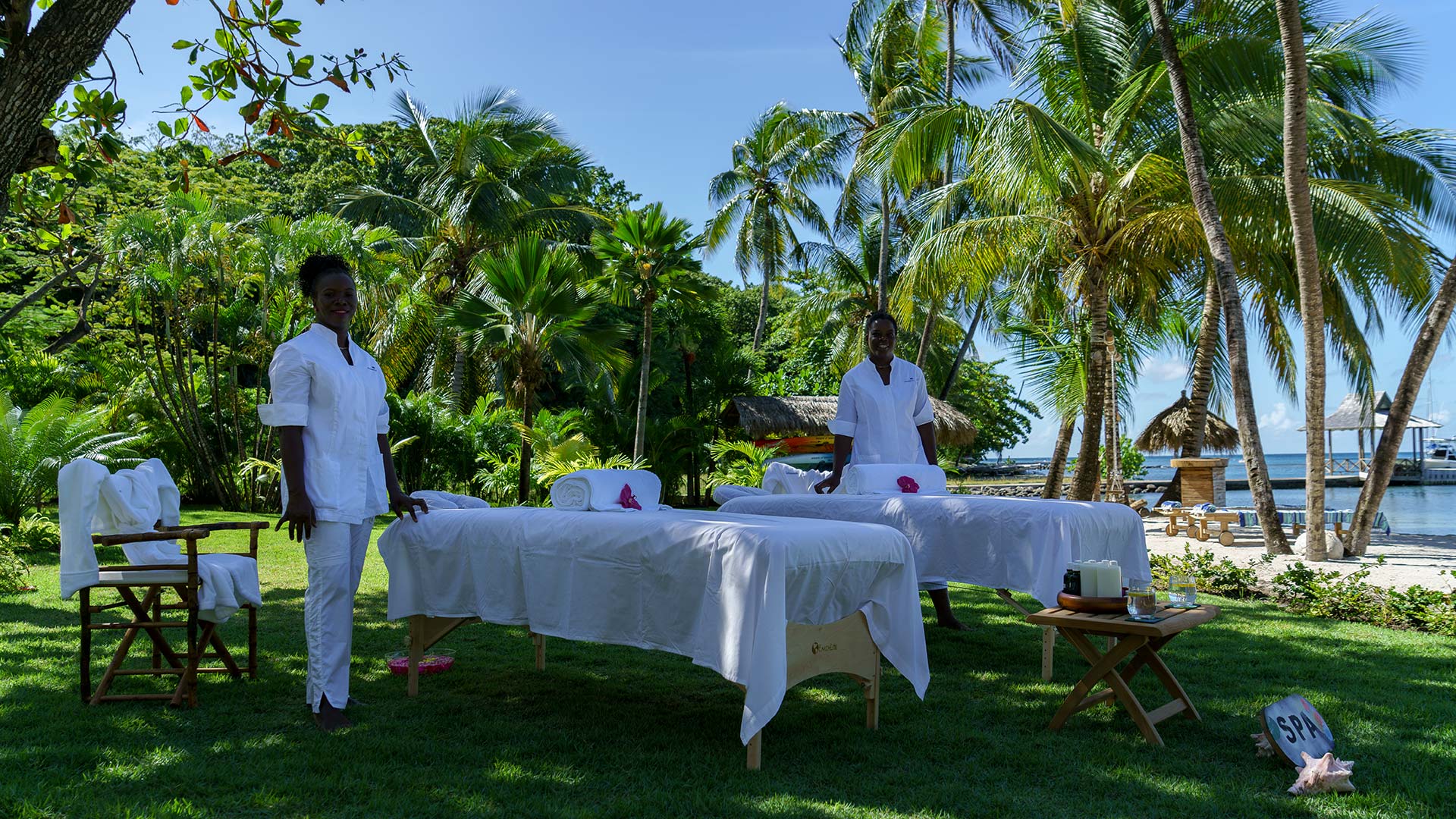 ENGAGE IN OUR MANY ACTIVITIES