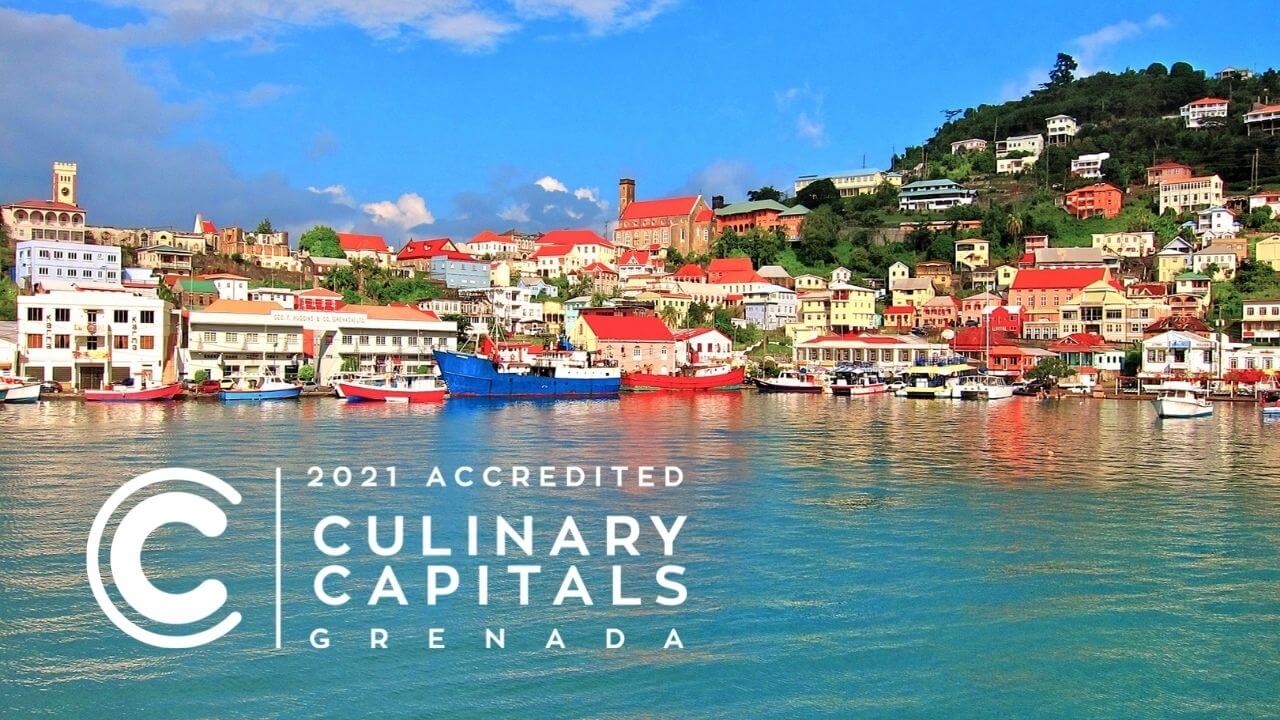 Grenada, The Spice of the Caribbean, Named World's First
Erik Wolf, June 29, 2021, Association News. The World Food Travel Association (WFTA) is delighted to announce that today it named Grenada and its sister islands Carriacou, and Petite Martinique, as the world's first "Culinary Capital."
Kirl Grant-Hoschtialek, Acting CEO of the Grenada Tourism Authority (GTA), said "The Culinary Capitals destination accreditation by the World Food Travel Association is a huge achievement for Grenada. We are known around the world as the Spice of the Caribbean, so it is fitting that we are the first Caribbean island to earn this designation. This will undoubtedly attract discerning travelers who want to explore the link between food and culture, and who want to ensure that every dish they have on their vacation tastes amazing!"
The integration of spices into Grenada's cuisine has resulted in an overall robust and flavorful national food profile. From fine dining to casual beach-side restaurants and even street food, it is undeniable that Grenadians have a taste and flair for delicious food. The islands are perfectly positioned as a Culinary Capital, with their many distinctive culinary assets to showcase. Examples include the tradition of saraka, the national dish 'oil down', chocolate, nutmeg ice cream, handcrafted rums, and of course, the many uses of the spices on the island – both in food and for medicinal and wellness purposes.
Now that Grenada's unique culinary culture is officially recognized, the GTA is set to market the destination to "foodie travelers" and further develop the island's food tourism offerings, and put Grenada on the map for consumers who travel for unique and memorable food and beverage experiences.
Erik Wolf, the Executive Director of the World Food Travel Association, the world's leading authority on food and beverage tourism, said that "Smaller destinations like Grenada need every competitive advantage, and that is what Culinary Capitals provides. Savvy food-loving travelers are adding destinations like Grenada to their bucket lists right now, eagerly waiting for when they can travel again."
Culinary Capitals is a regenerative tourism program devised by the WFTA to put the spotlight on culinary cultures around the world as the tourism industry begins to recover after its long hiatus. The program accredits eligible destinations through a rigorous application process. The program is about much more than just earning recognition. Successful destinations also receive marketing and strategy support for the coming year, as they put their new moniker to good use in their destination marketing efforts. And for food- and beverage-loving travelers, Culinary Capitals designation gives them new choices with under-visited destinations, which is exactly what travelers now seek post-pandemic.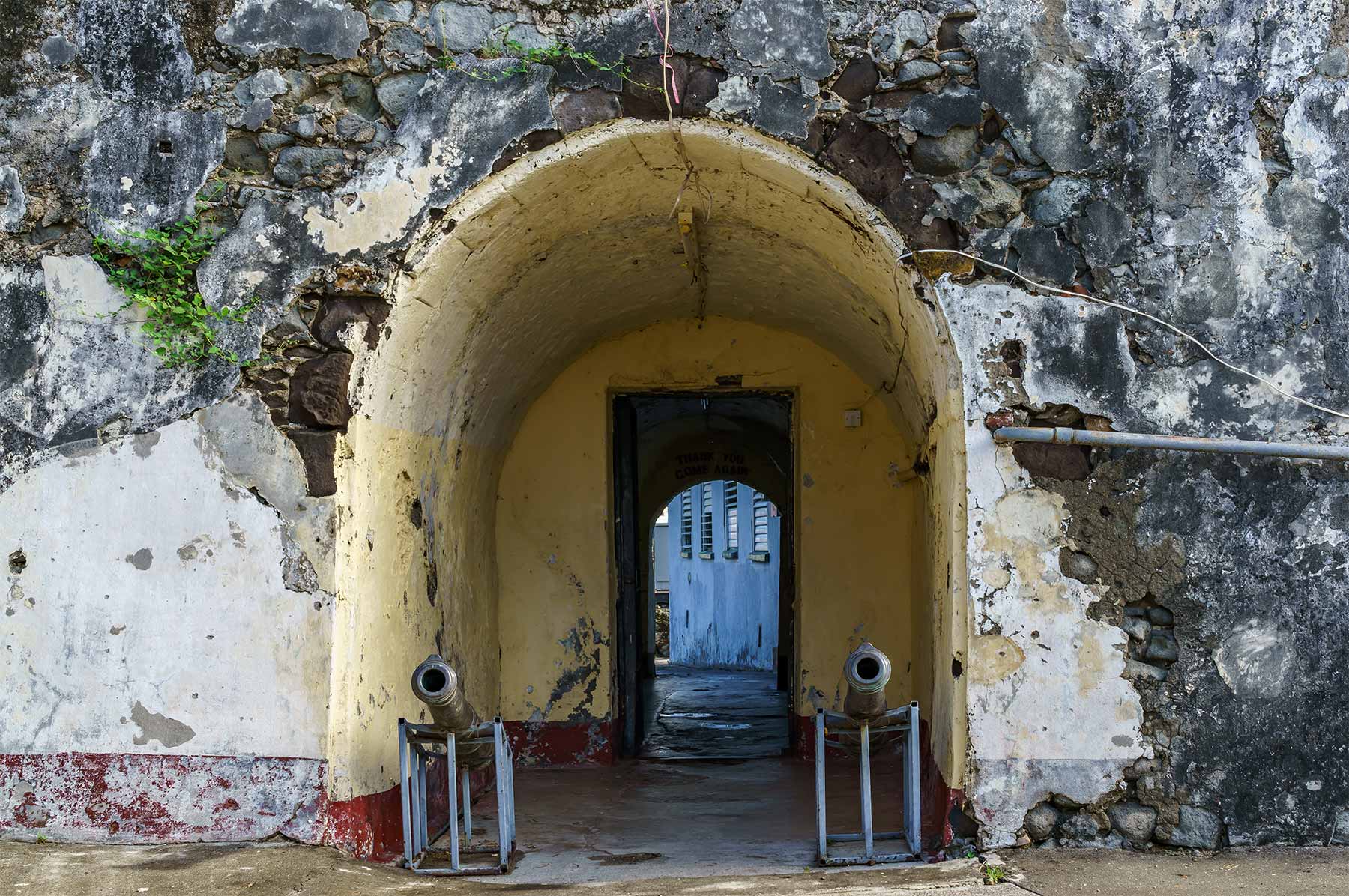 Grenada, Carriacou & Petit Martinique
Comprise the tri-island Nation of Grenada. Located in the southern most section of the Windward Islands of the Eastern Caribbean, and 12 degrees N of the Equator. Grenada is often referred to as the 'Spice Isle' of the Caribbean. With a mountainous interior and fertile lands Grenada is a leading producer of organic cocoa, cinnamon, cloves, ginger, mace, allspice and most notably nutmeg. The nutmeg graces Grenada's flag as the national economic crop of which, Grenada is the second largest producer in the world behind Indonesia. Grenada and her islands are unique in the Caribbean having preserved
their culture and heritage, a geographical gem where visitors can sink into the serenity of warm breezes and soft moonlight; feel history in centuries old forts; touch the floor of the rain-forest and swim among coral reefs. When you discover the glory of Grenada, you feel the pure warmth of the people. Nature treks, diving excursions, sporting events, cultural celebrations and culinary selections will make your Spice Experience one to repeat. Whether you wish for sheer relaxation, invigorating adventures or a combination of both, your spice experience will satisfy.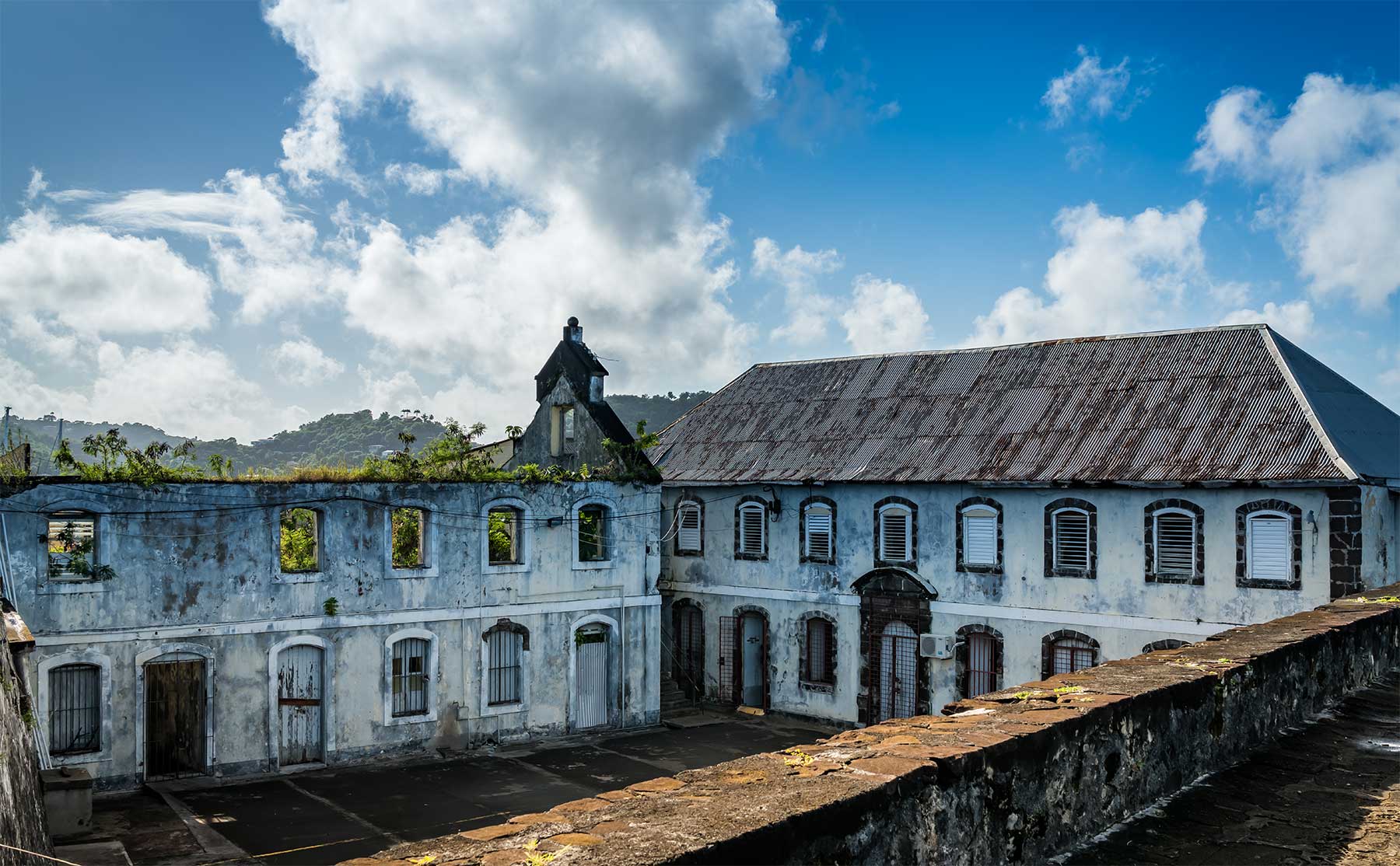 Prepare And Plan Your Trip
Tourist Information: 473-440-2279
Tourism Website: puregrenada.com
Language: English
Currency: Eastern Caribbean Dollar (EC$) fixed rate $2.7ecd = $1usd
Taxes: 15% VAT included in most store items
Duty Free: Available at certain stores and at the airport
Electricity: Voltage is 220 volts/50 cycles. Most hotels provide dual voltage shaver units, but an adaptor plug is necessary for small appliances.
Documents: Passport and a return or onward ticket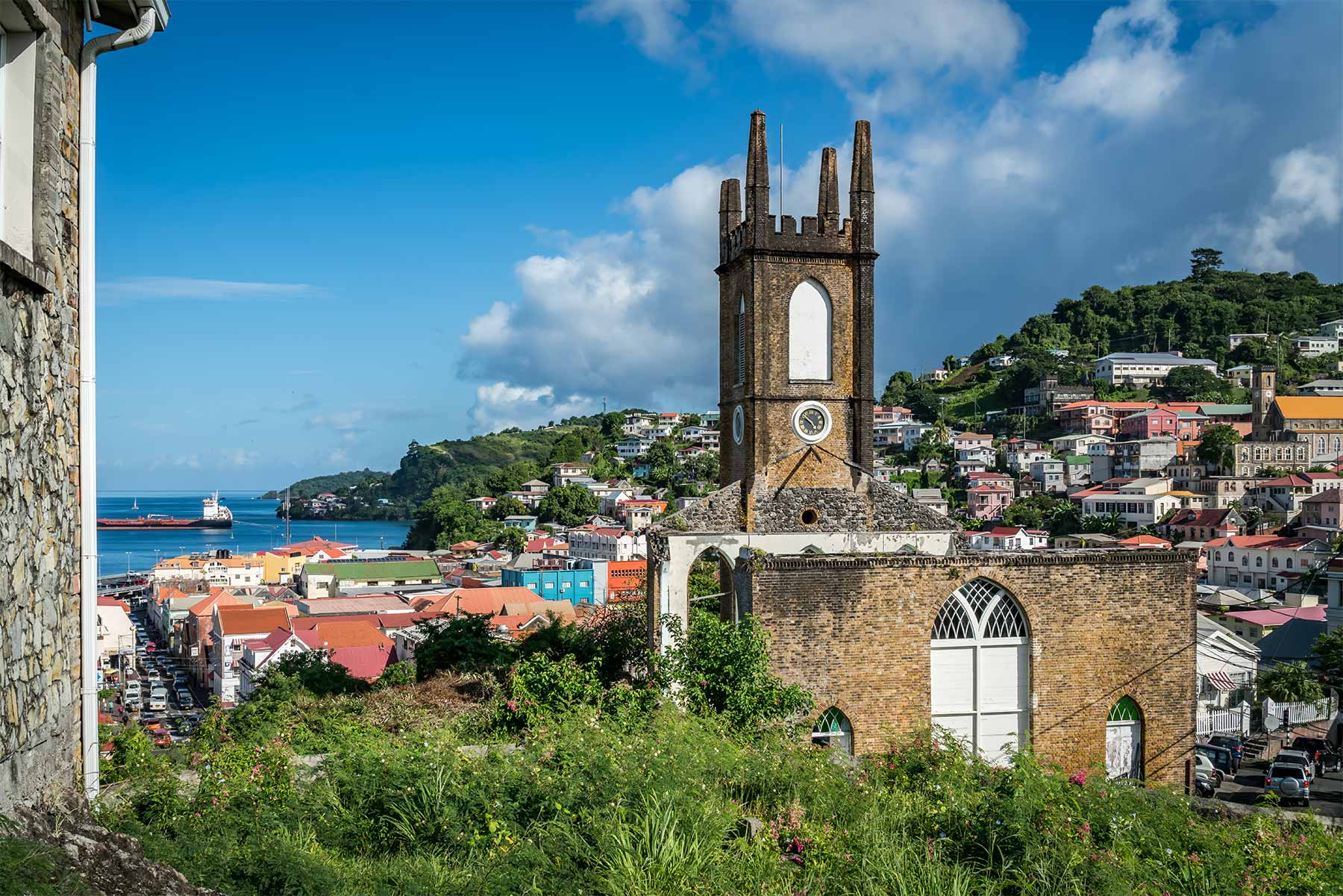 Airports & Flight Information
JetBlue Airways operates a daily non-stop service from New York, United States
American Airlines operates a daily non-stop service from Miami, United States
Delta Air Lines operates a weekly non-stop service from Atlanta, United States
Caribbean Airlines connects Toronto, Canada through Trinidad
British Airways and Virgin Atlantic offer twice-weekly direct flights from London Gatwick, UK
Air Canada Vacations operates a twice-weekly non-stop service from Toronto to Grenada. Canada
Condor operates a non-stop weekly flight from Frankfurt, Germany to Grenada in winter
LIAT provides flights into Grenada from most Caribbean islands
Along with connections to international flights from Antigua, Barbados, St. Lucia and Trinidad
Caribbean Airlines offers flights between Grenada and Trinidad
SVG Air provides daily flights to and from Carriacou's Lauriston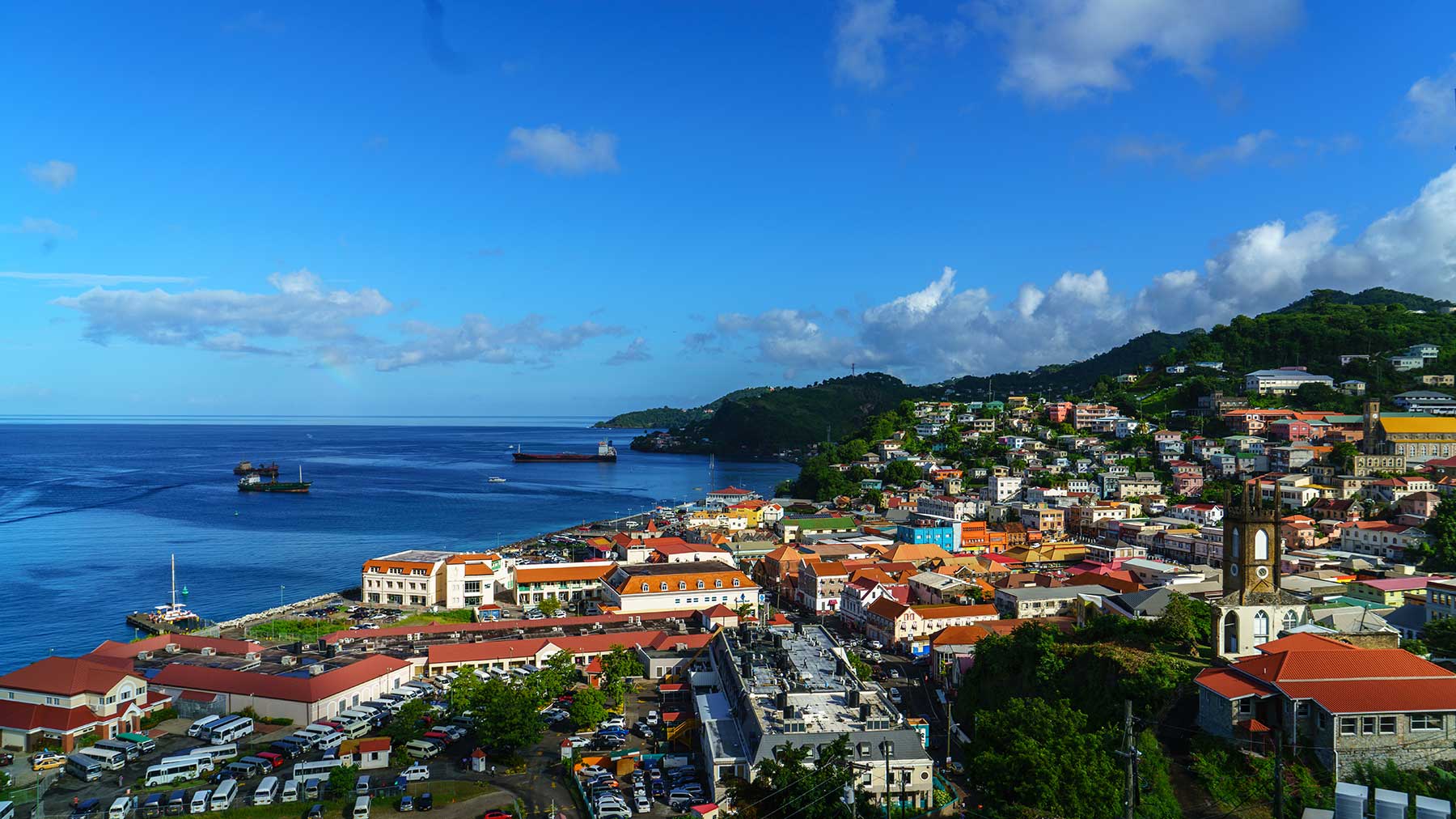 Grenada's Jet Centre Facility
Solamente Villa Guests will be arriving and departing Grenada using the IAM Jet Center at the Maurice Bishop International Airport to expedite the immigration and customs process. Catering to private jets/first class/premium passengers and business general aviation services. The luxurious 4,200 sq ft Jet-Center offers an elegant and purposeful mix of indulging comforts and VIP conveniences, from finely appointed lounge spaces, deluxe catering options and spa shower facilities to private Customs and Immigration processing, high-speed wifi, luxury golf cart transportation to / from your aircraft and state-of-art security screening.
Use our GoCaribGo App!
It contains lots of useful information for both
iOS and Android devices